Theropods - Demo
ALMOST...THERE....3 DAYS LEFT!
---
Heya you amazing dino-folks!
We are at 94%! So so so SUPER DUPER CLOSE to getting funded and it's all because of your amazing love and support! Let's give this a final push!
ADVENTURE GAME PALS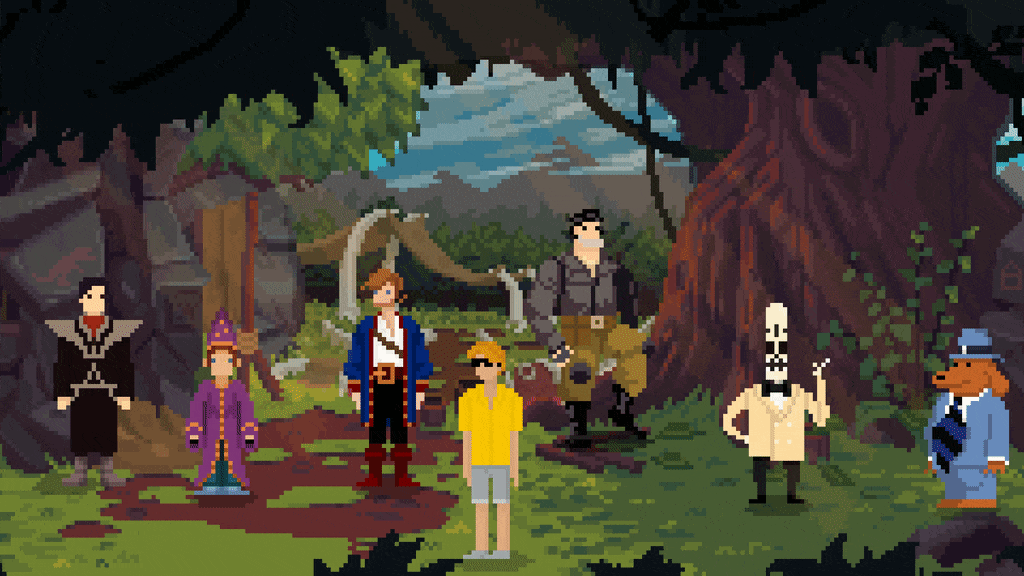 We made a little animated love letter to our favourite adventure game characters from our childhood! Can you identify all of them?
Here is Sarah's behind-the-scenes pixel process, condenced from 8+ hours to 3+ minutes!
REVOLUTION GAMES IS AWESOME!
Revolution Games are responsible for creating some of the most amazing adventure games ever, like the Broken Sword series and Beneath a Steel Sky (that is getting a sequel called 'Beyond a Steel Sky')!
So as you can imagine, when they tweeted about our game, we kinda lost our minds! Those guys are so awesome!

COME HANG OUT WITH US!
We have already done a couple of streams on Twitch where we hang out with Matt (and the awesome people in chat) whilst he creates our beautiful backgrounds.
We had so much fun the last couple of times, so we are doing another one and you are all invited!
WHEN: Wednesday at 11AM PST / 2PM EST / 7PM BST
WHERE: twitch.tv/mattfrith
WHY: To nerd out about games and dinosaurs and (FINGERS MEGA CROSSED) celebrate being funded!
Thank you so much for being the best community a gamedev can ask for! Telling your friends about the project before it ends helps us tons!

KICKSTARTER LINK (AGAIN)
GO-GO DINO-TEAM!
- Kostas and Sarah