Theropods - Demo
ROAR!!! 51% on Kickstarter!!!
---
Hey you wonderful dino-folks!
Super news, we are halfway there! Theropods is one step closer to becoming a reality!


The most dangerous species of all: The Dinosword

We need a tiny favour from all of you wonderful people: share and spread the news about the project! Some poor souls out there live in a world with no pixelated dinosaurs and we all want them to join the dino-family!

And now, some random stuff!

Early Kickstarter Planning - Director's Cut
A few years ago, we shot a Kickstarter video, with cameras and all. When it came to actually doing the campaign, we decided the trailer worked better to show everyone the game we wanted to make in all it's glory rather than us nattering on.
BUT since we shot it and edited it, here is an exclusive look at us talking about Theropods!
Recent Indie Adventure Games We Love
Last friday, we had a little Show-and-Tell on twitter where we hosted #AdventureGameFriday and a ton of developers shared their work!
We made this little animation as a tribute to the amazing gamedev community we are part of!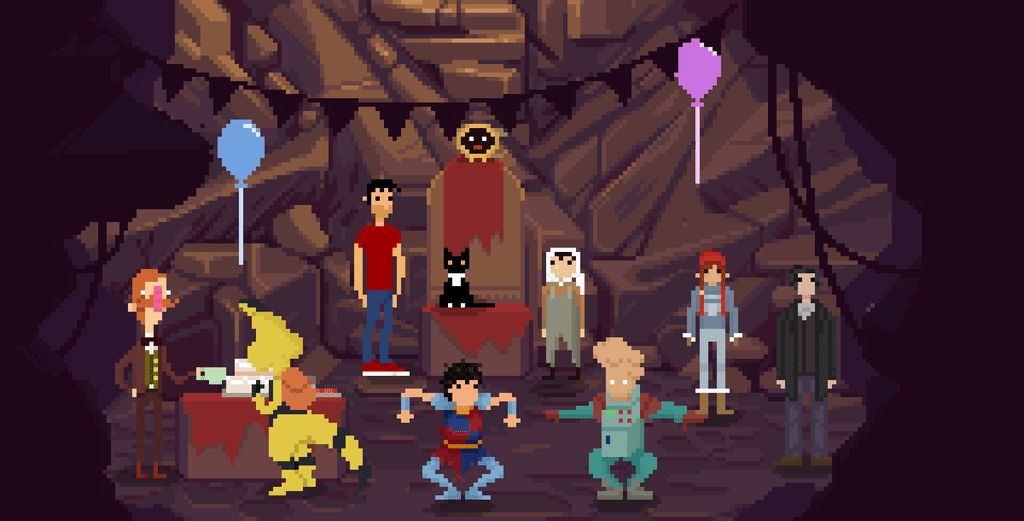 Can you guess all of these game characters?
Nerd-Dream Came True!
That's it! Thank you everyone for your amazing love and support and please, spread the word so that we can fund this dino-puppy and make the game a reality!
- Kostas and Sarah